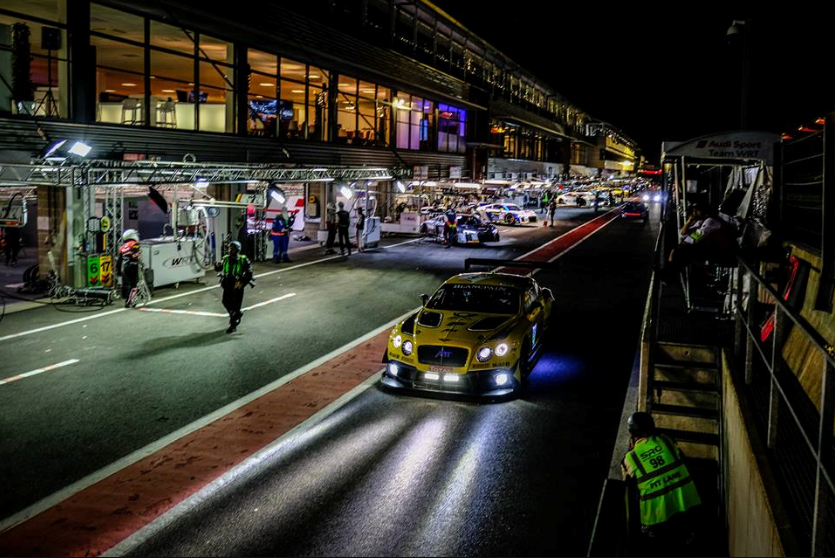 The #9 ABT Bentley leaves the pits. Ultimately caught fire at la Source; fire extinguished; continued and caught fire again at the pit entry where it retired.
Picture courtesy of
http://www.carburettormagazine.com/
What a fantastic race!
The news on Adrian Amstutz is that he has a bunch of broken ribs and 2nd degree burns. Although in some pain, he is said to be in good spirits and grateful to the marshal and medical teams. I'm sure that we all wish him a speedy recovery.