Hello, all,
It's been a while since I've posted something decent on here. And it may just be a little while longer as I actually don't have any tracks to show for myself. But Formula E, the new electric Formula racing series everyone is raving about, presents a unique challenge not just for me but for all track designers: street circuit racing within major cities. Here are the ten, if you aren't familiar:
Europe
- Monte-Carlo, Monaco (supposedly the same layout as F1 track)
- Berlin, Germany (held at the abandoned Tempelhof Airport)
- London, England (rumors of circuit near Wembley Stadium grounds or 2012 Olympic Park)
Asia
- Beijing, China (highly rumored circuit in the 2008 Olympic Park)
- Putrajaya, Malaysia
South America
- Rio de Janeiro, Brazil
- Buenos Aires, Argentina
- Puente del Este, Uruguay
North America
- Miami, FL, USA
- Los Angeles, CA, USA
So that's your challenge! There are only a few restrictions...
1. The track or facilities cannot run on the city's major road(s).
2. The circuit must be at least three lanes wide at all times.
3. The circuit must be within 20 or so miles from the city centre.
4. Shoot for 2.5-3.0 km in length... a little over or under is OK but try to design it to fit to that distance regulation.
5. Must have suitable facilities for paddock, event parking, spectator stands, etc.
Here's a taster of the Hong Kong Formula E track that got shelved...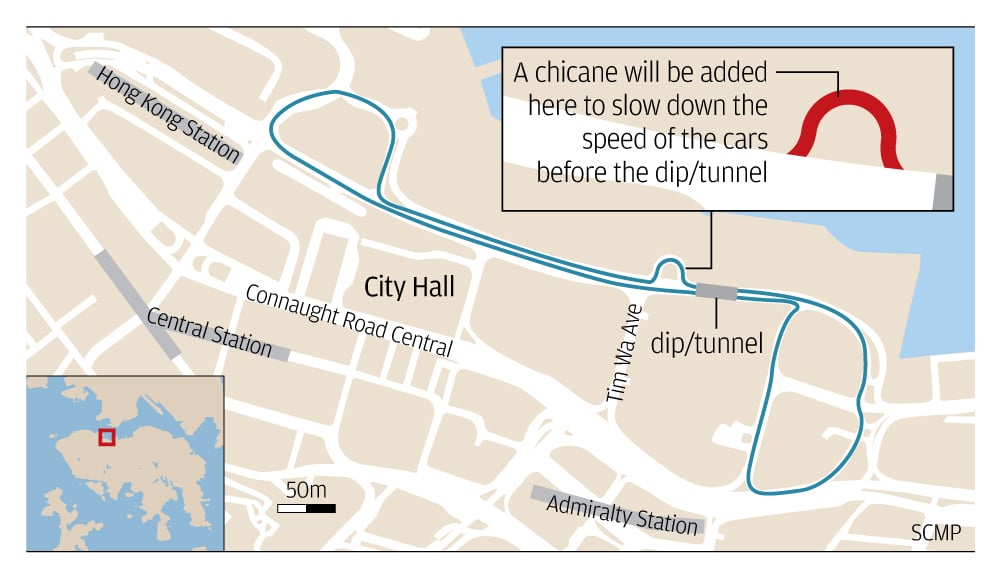 Let the designing commence.